WHOLESALE / DISTRIBUTION / FRANCHISE
If you are looking for a great new supplier of premium products at a non-premium price, you found it!
We are proud to announce the opening of our Clean room laboratory and offer production in a secure facility. We are able to develop, produce, package and distribute according to the new governing regulations. If you are looking to have your products ready for retail, we can help. Competitive pricing and full tours available to prospective clients. We adhere to strict guidelines in regards to quality, confidentiality and satisfaction. Contact us today for more information.
We offer a wide range of true-tested E-Juice flavors and devices with an unbelievable price list that is so competitive you will think we are not right in the head! We are always looking to share our amazing products with other stores, storefront or online. We will bend over backwards to make sure you are getting a great deal.
Looking to start your own store? You found that too! Pricing and information regarding Franchise or our Pay-As-You-Go franchise can be sent out at any time to you. We even provide financial aid to help you get up and at it with your own store. Send us an email at info@hydavape.com to get started today!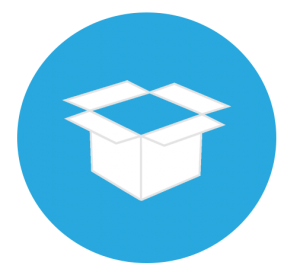 Store Hours
Monday to Friday ~ 11am to 6pm
Saturday ~ 11am to 5pm
Sunday ~ Closed / by appointment only
We are now in our new location and have been constantly changing the experience for all who visit. It was a lot of hard work to convert this building into what it is now and owe a great thanks to our amazing team of contractors that made this place possible. Special thanks go to Karl Ryan of Shamrock Handyman Services (https://www.facebook.com/shamrockhandyman/) for the amazing job he did turning this property into a great space for everyone. It was a big job and he always produced the most amazing results, we are very lucky to have such a wonderful place to work in and a store that our customers appreciate. We pride ourselves on being a small town store with small town service and we always try to show that. We opened in 2014 and have grown and adapted to better serve all our amazing customers. We are always looking for new ways to change and expand our services and look forward to meeting the challenge in this ever changing industry.
I am raw html block.
Click edit button to change this html
I am raw html block.
Click edit button to change this html