WELCOME TO HYDAVAPE
HydaVape has transformed itself into a one-stop shop, from production in our clean room lab, located onsite, to wholesale and retail sales. We are happy to offer a great product and service for all our customers with these new additions.
WARNING – 19+ only.  This site contains products for use by those of legal smoking age only – NO EXCEPTIONS!
Our Electronic Cigarettes don't produce smoke, they produce a vapor. You know, like a fog. When you inhale, it's vapor. When you exhale it's vapor. The vapor being exhaled doesn't contain all the nasty harmful carcinogens or strong smells that cigs do, just vapor which evaporates clean and quick. Use it in your home, car or wherever and you won't notice the use because it doesn't leave that nasty smell that goes with traditional cigarettes. We are a new company but are always ready to change to help you make the smart alternative!
Shipping information
We try our best to ship orders out same day if payment is received before 2pm EST. If not, they will be sent out the following business day. Please contact for shipping rates.
Online Payment
For our online payments, please contact us for various options
EMT Payment info
Contact for instructions
OVERSTOCK SALE!
E-liquid Pricing ~ 1 Bottle (30ml) ~ $17.99 , 2 Bottles or 1 60ml Bottle ~ $29.99
If you are unable to make it the shop during our hours of operation, please give us a call or message us via email, facebook or text and we will try our best to meet your needs. We do travel to the city often and are sometimes available to drop off orders as well, please inquire.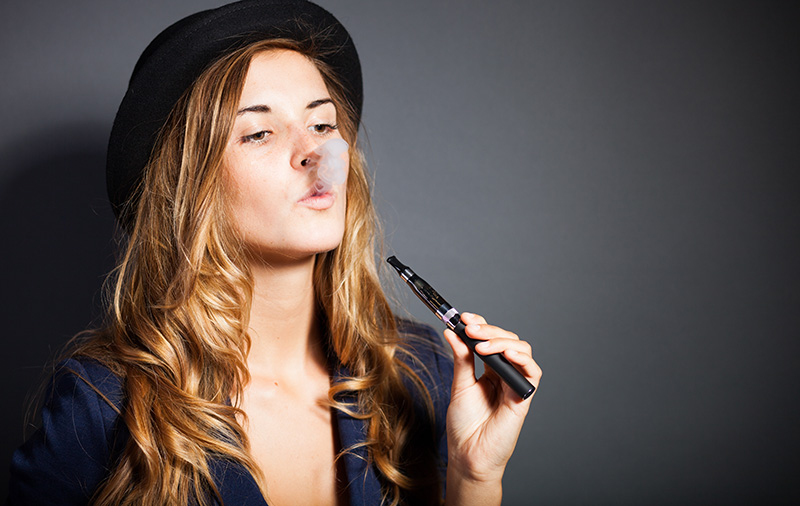 So What's The Deal With These Things?
An e-cigarette is a battery-powered device that converts E-juice into a mist, or vapor to inhale. There's NO fire, NO ash and NO stinky smoky smell. E-cigarettes do not contain all of the harmful chemicals associated with smoking traditional cigarettes, such as carbon dioxide and tar. You simply add the E-Juice flavor of your choice to the device and use, that's it. Simple. Of course with all batteries, you do need to charge regularly to make sure it's at full strength for proper use.
Make sure to check out our DIY Supplies section for some amazing ideas and stock!!
We are constantly updating our stock with various new flavors and hardware. Please contact us for up to the minute deals and specials available.

Battery Powered for true portability.  Use your e-cig anywhere you go.

Mist, that's all that comes out… Vapor without the harsh chemicals.

We adhere to strict guidelines in regards to quality, confidentiality and satisfaction.
An Alternative To Smoking
NO Tar, NO Carcinogens, NO Smoke, NO Smell! When it comes right down to it, this is not a tool for quitting, but an alternative. Within a short time, you will notice a strong decrease in ailments that are associated with traditional smoking such as shortness of breath, coughing, dehydration and smell. Heck, even your taste buds will thank you! Electronic Cigarettes produce a vapor which contains ZERO hazardous chemicals and all of our ingredients contain only products approved for human consumption by the FDA. All of our products are strictly tested and scrutinized regularly to ensure the best possible product.
Store Hours
Monday to Friday ~ 11am to 6pm
Saturday ~ 11am to 5pm
Sunday ~ Closed / by appointment only
We are now in our new location and have been constantly changing the experience for all who visit. It was a lot of hard work to convert this building into what it is now and owe a great thanks to our amazing team of contractors that made this place possible. Special thanks go to Karl Ryan of Shamrock Handyman Services (https://www.facebook.com/shamrockhandyman/) for the amazing job he did turning this property into a great space for everyone. It was a big job and he always produced the most amazing results, we are very lucky to have such a wonderful place to work in and a store that our customers appreciate. We pride ourselves on being a small town store with small town service and we always try to show that. We opened in 2014 and have grown and adapted to better serve all our amazing customers. We are always looking for new ways to change and expand our services and look forward to meeting the challenge in this ever changing industry.
I am raw html block.
Click edit button to change this html
I am raw html block.
Click edit button to change this html